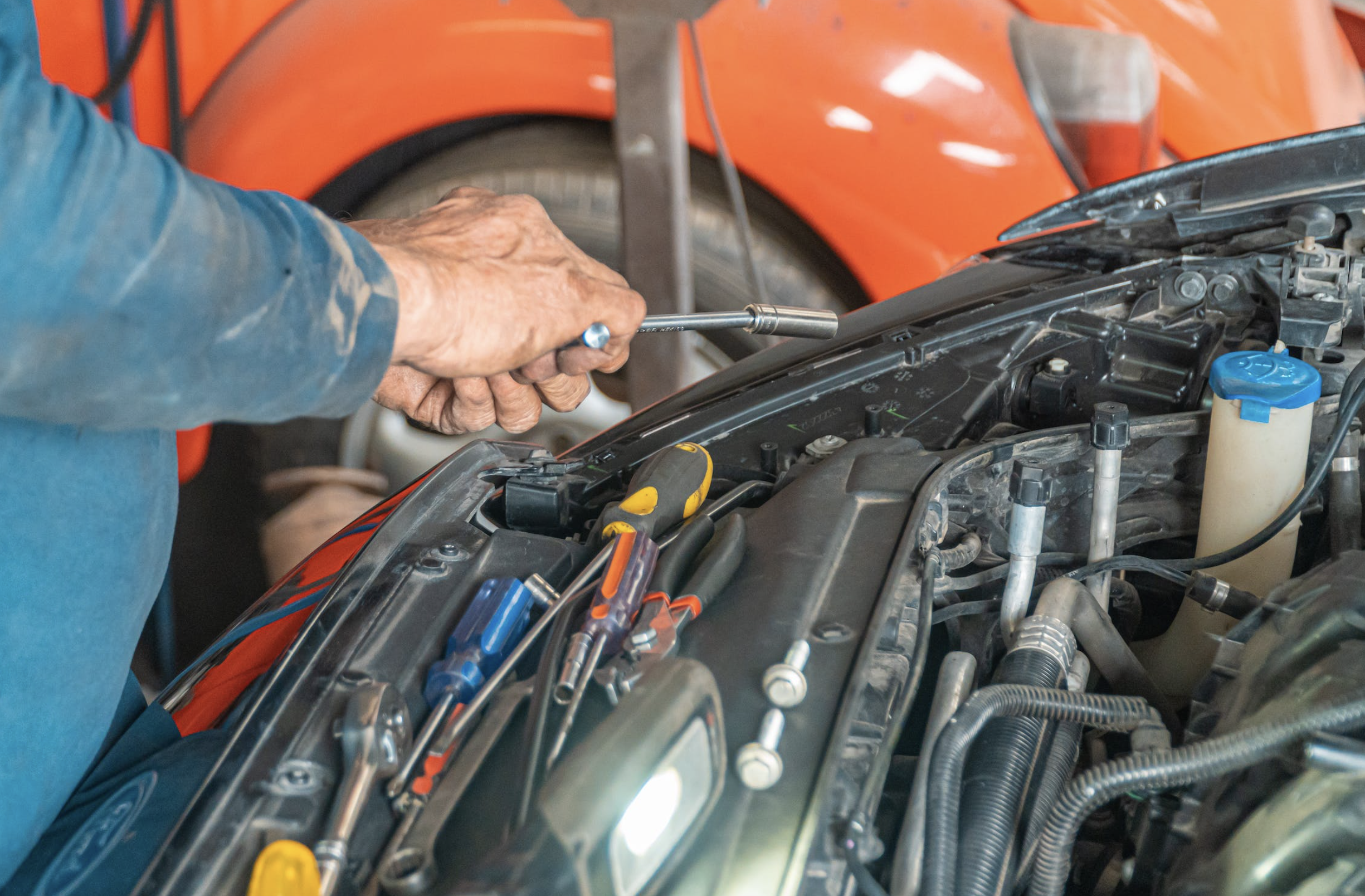 Bellevue Pro Mobile Mechanic
What We Offer
Bellevue Pro Mobile Mechanic is a trusted provider of comprehensive and convenient mobile mechanic services catering to a diverse range of automotive repair and maintenance needs. From on-site diagnostics and engine repairs to brake services, electrical troubleshooting, transmission repairs, and general vehicle maintenance, Bellevue Pro Mobile Mechanic ensures efficient and reliable solutions that keep vehicles running smoothly.
Brake Repair
Professional brake services to maintan the safety and performance of your vehicle's braking system.
Tire Replacement
Excellent tire replacement services to ensure your vehicle's traction, handling, and overall safety on the road.
Engine Repair
Reliable engine repair services to address a wide range of issues, restoring your vehicle's performance and efficiency.
Spark Plugs and Ignition Coil
Top-quality spark plugs and ignition coil components to optimize your engine's combustion and power delivery.
Car Mechanic
Skilled car mechanics dedicated to diagnosing and resolving a diverse range of issues with precision and expertise.
A/C Repair
Superb A/C repair services ensuring your vehicle's interior comfort even in the hottest weather conditions.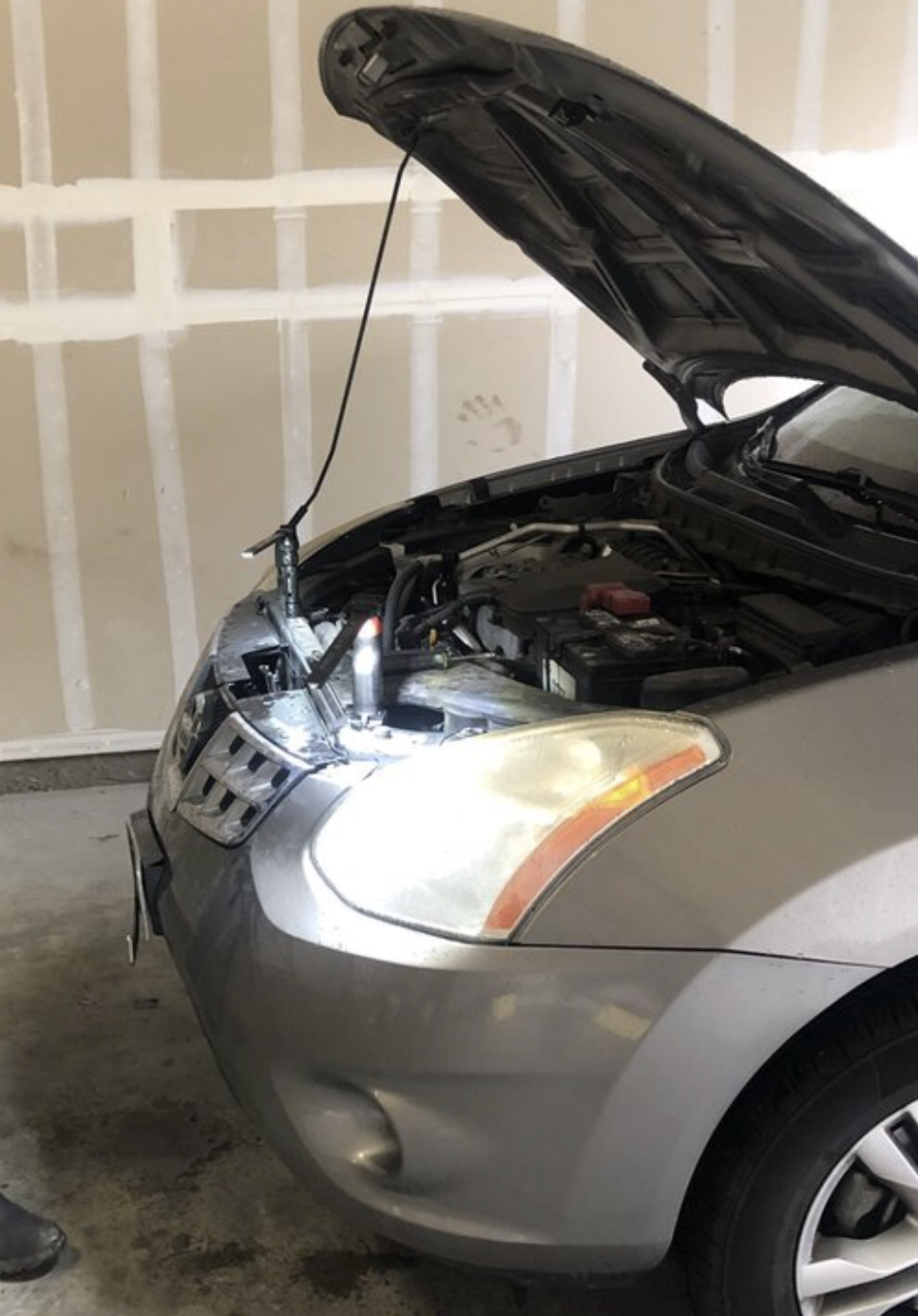 Skilled Professionals
Our team consists of skilled and certified mechanics who are experienced in handling a wide range of automotive repairs and maintenance tasks.
Transparent Pricing
You can expect transparent pricing and no hidden fees. We provide clear estimates for their services, so you know exactly what you're paying for.
Convenience
We bring our expertise to your location, saving you time and hassle. You don't have to worry about driving to a shop or waiting in line – we come to you, whether you're at home, work, or even stranded on the roadside.
Bellevue Pro Mobile Mechanic
Bellevue Pro Mobile Mechanic is your ultimate solution for convenient and reliable onsite vehicle repair in King County. When it comes to getting your vehicle back on the road swiftly and efficiently, look no further. Our distinguished services have solidified our reputation as the wisest choice for all your automotive needs.
Our Services Include:
Engine diagnostics and repairs

Thorough tune-ups to keep your vehicle running smoothly

Swift and efficient oil changes to maintain engine health

Expert brake services to ensure your safety on the road

Comprehensive electrical servicing for a trouble-free driving experience
With a commitment to excellence, we offer a comprehensive range of services that cater to every aspect of your vehicle's maintenance. Our certified mechanics are dedicated professionals who bring their expertise right to your doorstep. From engines to tune-ups, oil changes to brakes, and even electrical servicing, we have you covered. Our service isn't just about fixing cars; it's about providing you with peace of mind and the assurance that your vehicle is in the hands of capable experts. Experience the unparalleled convenience of Bellevue Pro Mobile Mechanic today – because we don't just repair vehicles; we build lasting trust with every customer we serve.
Why Choose Mobile?
So when you first hear about Bellevue Pro Mobile Mechanic and how much easier we make car repair for customers all over King County, your first instinct is to wait for the sound of that proverbial other shoe hitting the floor.
How can mobile mechanics be better than, say, a crew of grease monkeys at an established garage? You're telling me to trust you instead of them? 
Yep, we're telling you that.
Our mechanics are fully certified to work on cars, trucks, SUVs, cross-overs, and other vehicles. They've got the education and the experience, albeit those garages do have one advantage over us: soda machines.
We don't typically bring a soda machine along on our job, but we most certainly save you the hassle of going through stuff like:
Towing fees

Gambling on unknown or unestablished mechanics

Sitting in a garage waiting room while your car is worked on

Paying 75 cents for a soda
So the next time your vehicle seems reluctant to leave the driveway, pick up the phone and give us a call at (425) 873-8127. We're on the other end of the horn, and within minutes, we'll be at your location with all the help you need.
Areas We Service
Bellevue Pro Mobile Mechanic provides comprehensive automotive repair and maintenance services across a wide range of areas. Serving the greater Bellevue region and its neighboring communities, we bring our expertise right to your doorstep. Whether you're in the heart of Bellevue or in nearby areas, you can rely on our skilled team to handle everything from routine maintenance tasks to complex repairs. 
Issaquah
Federal Way
Sammamish
Discover unparalleled automotive care through our convenient on-the-move vehicle repair service, merely a phone call from your reach. Bid farewell to the complexities of towing your car to a remote repair facility or grappling with a disabled vehicle en route. Our comprehensive mobile service effortlessly brings the repair shop experience to your location, consistently.
Our fleet of mobile trucks is furnished with state-of-the-art tools and advanced technology, ensuring the delivery of premium automotive care to our diverse clientele, regardless of their vehicle model. Be it routine upkeep, extensive repairs, or urgent roadside aid, our adept team of ASE-certified mechanics is committed to furnishing dependable and effective service that you can unquestionably rely upon. Call us today at (425) 873-8127 now.
Onsite Engine Repair
At Bellevue Pro Mobile Mechanic, we take pleasure in our top-notch onsite engine repair services that address a wide array of issues that can occur under the hood. When your vehicle's engine is facing trouble, our certified mechanics are here to provide effective solutions that get you back on the road with confidence. From gasket failures to clogged fuel pumps, misfiring pistons to dirty spark plugs, and even malfunctioning sensor modules, we have the expertise to diagnose and repair these problems promptly.
Our skilled technicians bring their wealth of experience directly to your location, eliminating the hassle of towing your vehicle to a repair shop. We understand that engine issues can disrupt your daily routine, which is why we are dedicated to offering timely and efficient repairs to ensure your vehicle's optimal performance. When you choose Bellevue Pro Mobile Mechanic for your engine repair needs, you're choosing reliability, expertise, and the convenience of having your car's heart restored right at your doorstep. Dial (425) 873-8127.
Brake Service
Issues with brakes are nothing to put off. When you're blasting across Evergreen Point Floating Bridge on your way to a Mariners game, a terrifying feeling takes hold when you press the brake pedal and nothing happens. All of a sudden you're going to need a flotation device and some really good pointers from an experienced stuntman.
Signs your brakes are getting ready to troll you include:
A soft or mushy pedal

A grinding noise near the tires (the pads are worn)

A hard pedal that does not help much in stopping the car

A pedal you need to pump repeatedly to make work
But you don't have to wait until you have time to go to a garage. The crew at Bellevue Pro Mobile Mechanic is right here to help. We come straight to your driveway to fix whatever might be wrong with those brakes. So give us a call at (425) 873-8127, and leave those bridge barriers alone.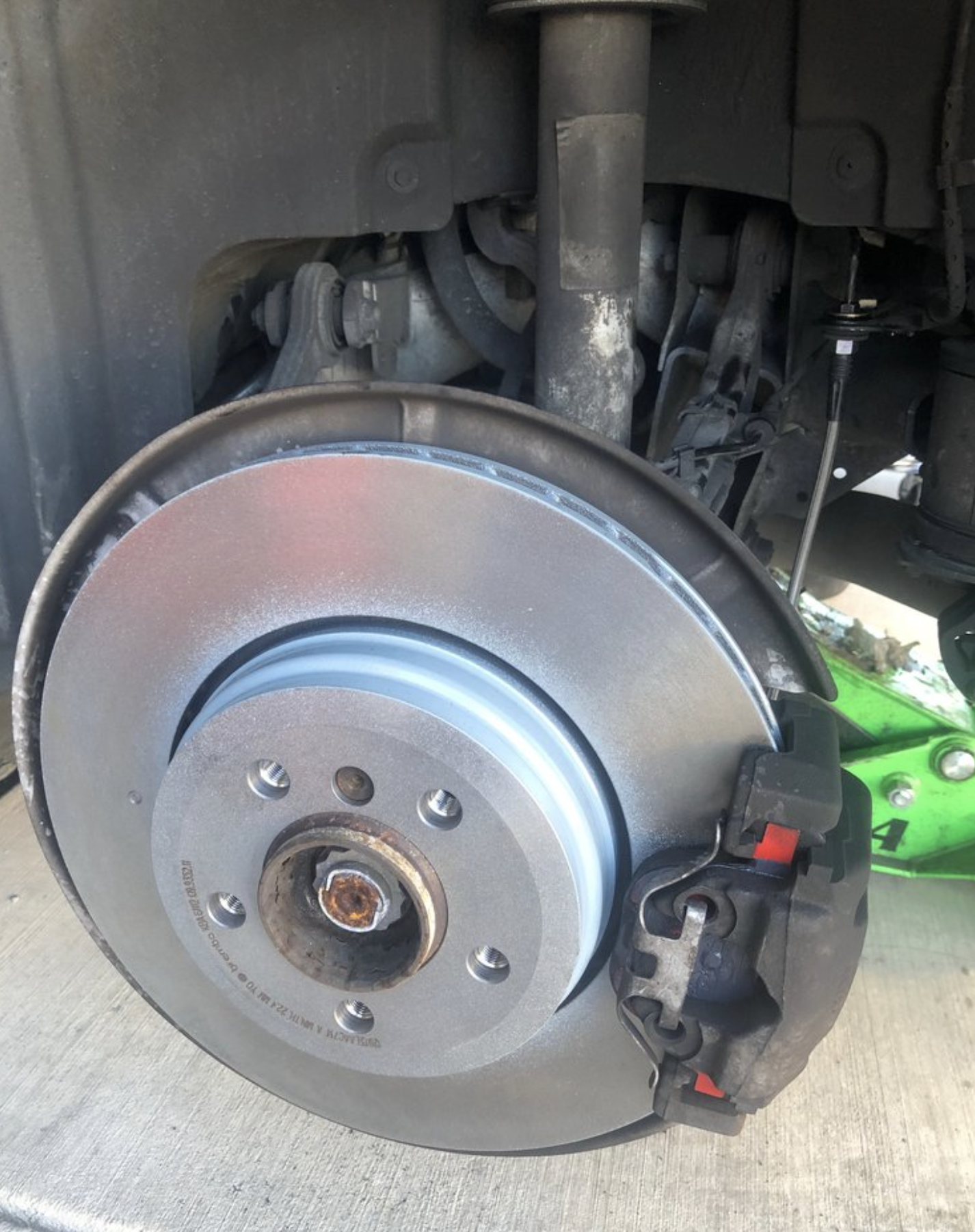 Tire Changes
It's happened to the best of us: You come outside after your eggs and pancakes, all set to do battle with the blue-collar brigade, only to find out one of the tires is flat.
Man, you're all dressed up for work. You can't break out the jack and get all sweaty changing a tire. Call our team instead. We'll get there fast with either a new tire or the tools for using the spare you've got in the trunk. Either way, your day isn't shot, because we know how to change a tire faster than a pit crew at Pacific Raceways. Well, almost. Just give us a call at (425) 873-8127 today.
Electrical Issues
At Bellevue Pro Mobile Mechanic, our exceptional electrical repair service is designed to cater to all your vehicle's electrical needs, ensuring a seamless and trouble-free driving experience. From replacing alternators to sensor modules, lights to spark plug wires, and even tackling those seemingly minor yet crucial components like the cigar lighter on your dashboard, we have the expertise to handle it all.
Our certified mechanics specialize in diagnosing and resolving electrical issues efficiently, right at your preferred location. We understand that electrical problems can range from minor inconveniences to major disruptions, which is why we bring our skills directly to your doorstep. Whether it's a faulty sensor module affecting your vehicle's performance or a broken light impairing visibility, our team is equipped to deliver swift and effective solutions. Trust Bellevue Pro Mobile Mechanic to keep your vehicle's electrical system in optimal condition, ensuring your safety and peace of mind on the road ahead. Get in touch with us today at (425) 873-8127.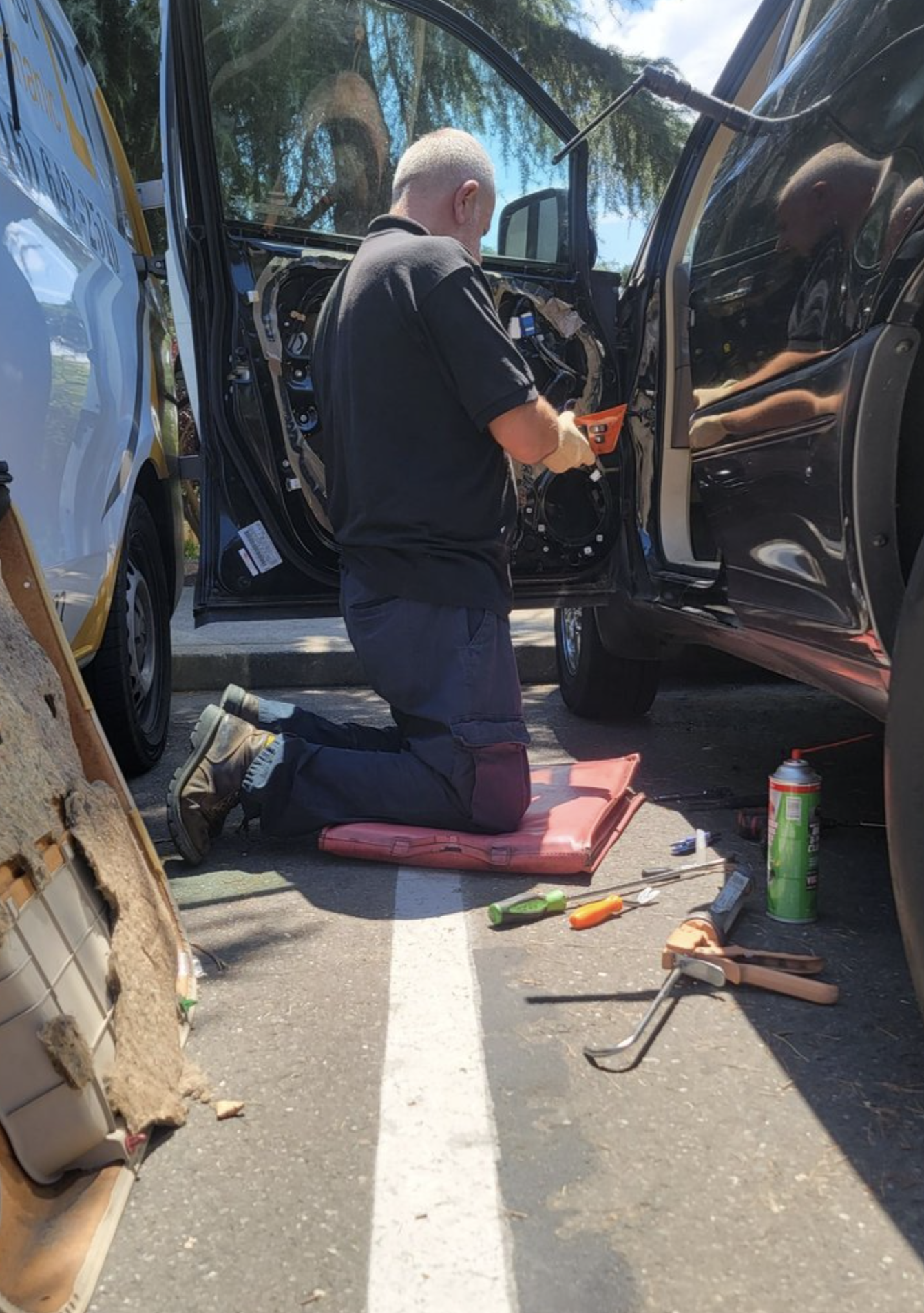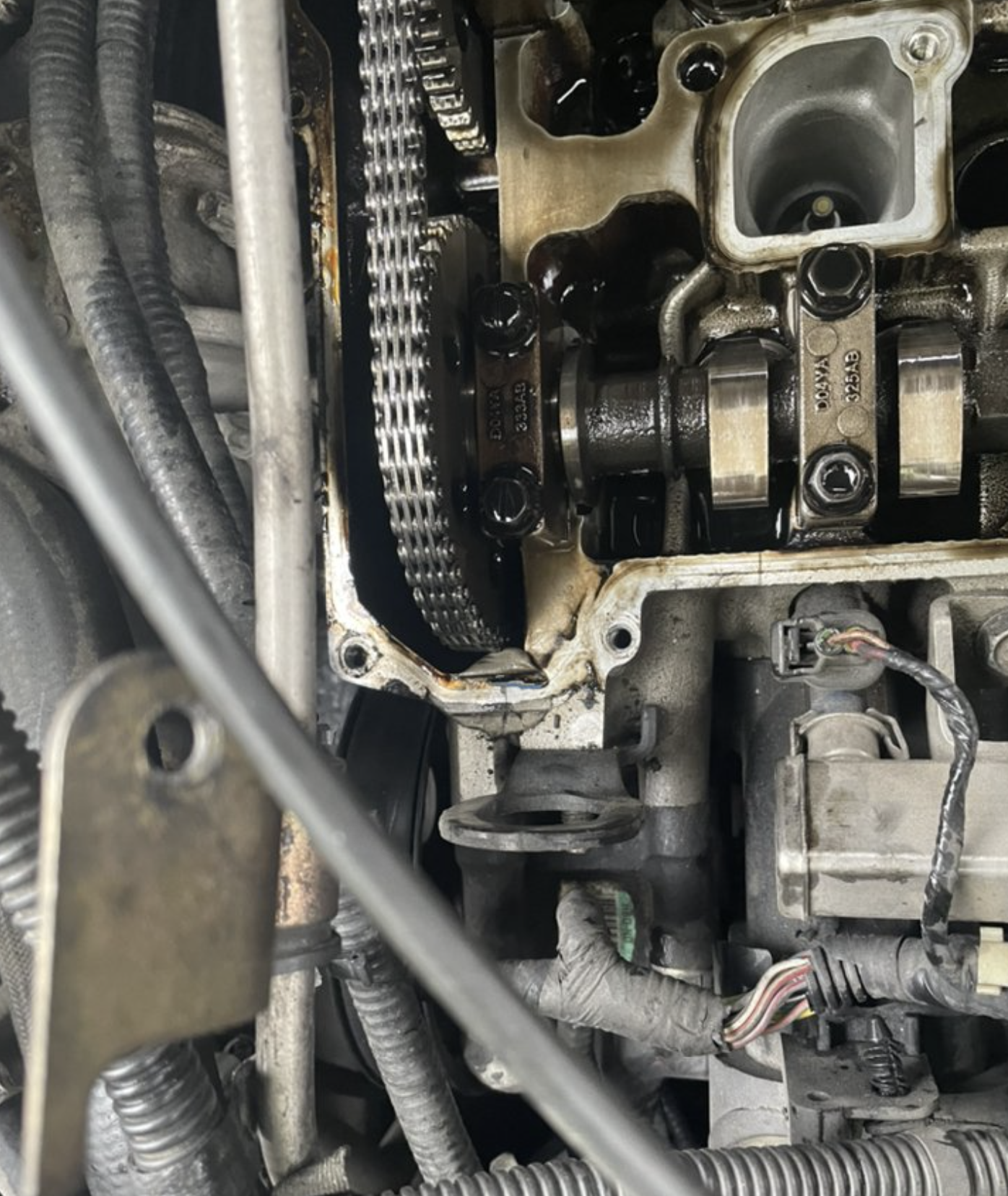 Tune-ups
A lot of things get checked and replaced during a tune-up. These include:
Spark plugs and spark plug wires

Filters

Oxygen sensors

The PCV valve
You may also get an oil change if the car is due. The team at Bellevue Pro Mobile Mechanic handles it all while you bask in the comfort of your own home. We've been doing this sort of work for a long time, and are experts with sedans, vans, SUVs, and even those little two-seater sportsters that are so much fun to throw around.
For a thorough tune-up that's great for your car, call Bellevue Pro Mobile Mechanic today at (425) 873-8127.
No Rainy Days Can Hold Us Back
Right at the heart of our operation, we're all about showing genuine care and respect to our valued customers. Our mechanics aren't just skilled, they're friendly folks who are always up for a chat, ready to tackle any questions you've got about your ride.
We've got a strong focus on fixing your wheels right and we wear our honesty on our sleeves. You won't find any sneaky extra charges in our upfront pricing, and there's no slick sales pitch for stuff you don't need. Our advice is straight from the engine, aimed at keeping your ride safe and sound for the long haul.
At Bellevue Pro Mobile Mechanic, you're not just another job on the list. When you roll with us, you're getting a crew of down-to-earth pros who are all about giving you top-notch service. We're all about treating you like family and giving you the respect you deserve from start to finish.
A Team You Can Trust
Bellevue Pro Mobile Mechanic takes joy in being a top-notch mobile ride-fixing crew, all geared up to serve every one of our valued folks. Our squad is stacked with ASE-certified gearheads who've got the smarts and know-how to handle all sorts of wheels – from cars and trucks to SUVs and crossovers. We're all about giving you top-drawer auto TLC that'll make you trust us like kin.
Our main gig has always been making things easy and bendy while making sure your wheels get the A-list treatment. We get how crucial it is to have wheels that don't quit, and we know the havoc a busted ride can wreak on your day-to-day hustle. To slam the brakes on those kinds of headaches, we're packing a service that comes right to your doorstep, getting your ride back on the road before you can say Stroker Ace.
Give us a call at (425) 873-8127!
Satisfaction Guaranteed!
Bellevue Pro Mobile Mechanic stands as a beacon of convenience and expertise in automotive care. With our skilled team of certified mechanics, we offer comprehensive services right at your doorstep, eliminating the need to visit a traditional repair shop. Our commitment to transparent pricing and personalized attention makes us a trusted choice for anyone seeking top-quality, hassle-free vehicle maintenance and repair solutions.

Dealing with car issues is never pleasant, but Bellevue Pro Mobile Mechanic made the whole process much easier. The convenience factor alone is worth applauding – having a skilled mechanic come to my location is a game-changer, especially with my busy schedule.

I had an exceptional experience with Bellevue Pro Mobile Mechanic! The mechanic who arrived was knowledgeable and skilled, quickly diagnosing and fixing the issue with my vehicle. I was impressed by their efficiency and the quality of their work.

Bellevue Pro Mobile Mechanic truly saved the day for me. My car broke down unexpectedly, and I was worried about the hassle of getting it towed to a repair shop. Thankfully, a friend recommended Bellevue Pro, and I couldn't be happier with the service.
Call Us Today
Over at Bellevue Pro Mobile Mechanic, we're all about delivering top-notch mobile gearhead services across the King County map. Our crew of seasoned wrench-turners knows its way around all sorts of rides – from cars and trucks to bikes and even boats.
We get that mechanical gremlins can pop up out of the blue, leaving you feeling like you're stuck in a ditch. To beat back that frustration, we're hauling our fully loaded garage right to your doorstep, fixing up your ride wherever you're parked.
Whether your brakes are acting up, your electrical system is fizzing out, your tires need some TLC, or your engine's grumbling, we've got the skills and tools to sort it out quickly and tight. No need for car trouble to mess with your game time – holler at us today and we'll make sure everything under your hood's running smoother than a Seahawks playoff run.
Call Bellevue Pro Mobile Mechanic at (425) 873-8127.